Booking Your Adventure & Stay
Hostelworld - You won't go wrong with your stay, they are SO transparent. Read how successfully book your next hostel here!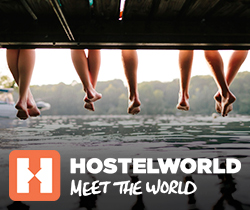 Priceline - Always great deals!
Hotels.com - They really do know hotels. Do your research and book using link below!
Trip Advisor - Believe it or not, trip advisor is a great resource for booking your next stay!
Travel Insurance
Allianz - Because you never know. Wish I had this during my Typhoon encounter in the Philippines.
Train Reservations
Rail Europe - The best way to travel Europe. Save some accommodation costs by taking an overnight sleeper train!
Priceline - Do all of your research friends!